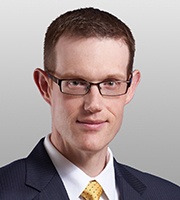 Will Woolston helps employers solve tough employee benefits and executive compensation problems. Mr. Woolston is a partner in the firm's Washington office whose practice focuses on all aspects of employee benefits and executive compensation for companies in a variety of industries, including specialty chemicals and performance materials, defense and aerospace, gaming and entertainment, water technologies, sports, and telecommunications. Mr. Woolston advises enterprises of all sizes, from large Fortune 50 multinationals to start-ups and private equity portfolio companies.
Mr. Woolston offers a practical approach to employers facing challenging decisions and transactions that impact their officers, executives, employees, and retirees. His approach and perspective developed over many years of close, day-to-day relationships with counsel and staff at major multinationals. In addition, Mr. Woolston offers an insider's view and appreciation of the challenges facing in-house counsel, having once served as seconded corporate counsel to one of the largest U.S. defense contractors.
Although best described as a generalist in the employee benefits and executive compensation space, Mr. Woolston's practice focuses significantly on the following areas:
Tax-qualified retirement plans, with a particular emphasis on "hybrid" defined benefit plans like cash balance and pension equity plans
Domestic U.S. and global equity incentive programs.
Non-qualified deferred compensation plans subject to Section 409A of the Internal Revenue Code.
Executive employment agreements, retention and bonus agreements, and other similar incentives
Mergers and acquisitions
Post-closing employee benefits, executive compensation, and human resources integration
Mr. Woolston regularly advises employers and sponsors of retirement plans on compliance and plan design. In addition, Mr. Woolston often advises companies on disclosure, governance, and fiduciary matters. Mr. Woolston also has extensive experience interacting with the federal government, having successfully represented clients on many matters before the Internal Revenue Service, the Department of the Treasury, and the Department of Labor, including successful resolution of large team audits and complicated voluntary correction filings.
In the executive compensation space, Mr. Woolston advises numerous companies in a wide range of size and market capitalization; from small technology start-ups in Silicon Valley to major multinational corporations and professional sports leagues. In addition to comprehensive services covering U.S. executive compensation arrangements, Mr. Woolston also advises companies on how best to offer equity incentives globally.
Mr. Woolston also represents the employee benefits and executive compensation interests of both buyers and sellers in corporate transactions. Mr. Woolston has advised clients on employee benefits matters in transactions with purchase prices ranging from ten million to several billion dollars. Mr. Woolston also works closely with companies on an often overlooked aspect of mergers and acquisitions: post-closing workforce and employee benefit integration.