Paul J. Wilson
Special Counsel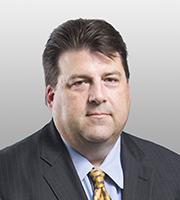 Paul Wilson focuses on complex, multi-forum patent and technology litigation, representing companies in disputes with competitors in the U.S. International Trade Commission, district courts, and the Federal Circuit.
Mr. Wilson has represented a wide range of technology clients in the electronics, smartphone, semiconductor, software, and display technologies industries. Mr. Wilson has significant experience advising clients in the areas of semiconductor design and fabrication, switched mode power supplies, mass storage devices, optical switches, routers and optical networks, computer security software, photographic imaging and reproduction, cellular devices, and cellular networking techniques.
Mr. Wilson also has prosecuted inter partes review petitions, as well as ex parte and inter partes reexamination requests. While a practicing engineer, Mr. Wilson developed hardware and software for avionic infrared targeting and countermeasure systems, as well as weather detection and navigation systems for transport aircraft.