Our Website Uses Cookies
We and the third parties that provide content, functionality, or business services on our website may use cookies to collect information about your browsing activities in order to provide you with more relevant content and promotional materials, on and off the website, and help us understand your interests and improve the website.
For more information, please contact us or consult our Privacy Notice.
Your binder contains too many pages, the maximum is 40.
We are unable to add this page to your binder, please try again later.
This page has been added to your binder.
Bart Van Vooren
Associate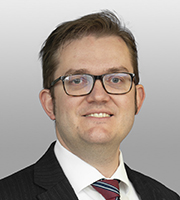 Bart Van Vooren advises clients on EU regulatory law and EU public policy with a particular focus on pharmaceuticals, devices, cosmetics, and food.
Mr. Van Vooren has particular expertise in the international dimension of EU law. This includes compliance within the EU with the Convention on Biological Diversity (Nagoya Protocol on access and benefit sharing of genetic resources) where he has developed unique experience in the pharmaceutical, food, cosmetics, and plant breeding sectors, spanning 21 jurisdictions: Australia, Belgium, Brazil, Canada, China, European Union, France, French Polynesia, Germany, India, Indonesia, Italy, Mexico, Singapore, South Africa, Spain, Switzerland, Thailand, the Netherlands, United Kingdom, and the United States.
Mr. Van Vooren is an experienced litigator before the EU Courts in Luxembourg, acting in more than two dozen procedures for private entities, the Belgian government and the Council of Ministers of the EU.
His work with Member States on EU regulatory matters and his PhD in EU law have provided him with unique insights in comitology, CEN/CENELEC standardization, the notification Directive, EU pilots and infringement procedures, as well as implementation of EU law at the national level.
In 2014, he published the 650-page handbook "EU external relations law: text, cases and materials," available globally with Cambridge University Press. A second edition is forthcoming in 2019.
T-329/16 Bristol Myers Squibb vs. Commission & European Medicines Agency—Seeking annulment of withdrawal of orphan designation prior to marketing authorization.
Drafting and advice on the sector-specific EU interpretative guidelines of Regulation 511/2014 for food and pharmaceuticals.
Drafting and advice on Chinese access and benefit-sharing legislation implementing the Nagoya Protocol.
Advice on a pathogen marked as a Public Health Emergency of International Concern (PHEIC) under Regulation 511/2014 on compliance with the Nagoya Protocol.
Advice on WTO TBT compliance of the EU Regulation implementing the Nagoya Protocol on Genetic Resources to the Convention on Biological Diversity.
Advice on TRIPS compliance of EU and national law in relation to a link between trademarks and geographical indications.
Three annulment procedures before the EU General Court concerning the remission of paid excess tariffs (Cases T-603/13, T-171/14 and T-125/16).
Preliminary reference to the EU Court of Justice on the direct effect of a WTO bound tariff in the EU (Case C-306/13).
Two direct actions before the EU General Court, concerning Regulation 511/2014 on access and benefit sharing to genetic resources implementing the Nagoya Protocol for the EU (Cases T-559/14 and T-560/14).
Representing the Belgian government in more than a dozen procedures before the EU General Court, the EU Court of Justice and the EFTA Court. Most recently case C-16/16P Belgium v. Commission seeking annulment of a Commission act that harmonizes consumer protection rules.
Counsel for two trade associations intervening before the EU General Court in procedures challenging Commission bans on agrochemicals and treated seeds (Cases T-429/13, T-584/13 and T-451/13).
Multi-year EU regulatory and public policy support for a sectoral harmonizing Directive. Recent engagements have included the adoption of delegated and implementing acts (comitology), standardization, and follow-up of national implementing laws throughout the 28 EU Member States.
Counsel for the applicant in Case T-655/11, resulting in a 25% reduction of the fine imposed for a banana cartel. Currently on appeal (Case C-469/15P), focusing on procedural irregularities.
Wide-ranging EU public policy support for a large European trade association in the gaming sector. Issues covered included the fourth anti-money laundering Directive, the general data protection Regulation, the audio-visual services Directive, CEN standardization processes, and the Council of Europe Convention on match-fixing.
Mr. Van Vooren specializes in EU and Belgian refugee law, and has acted in more than 20 procedures on behalf of Iraqi and Syrian refugees since 2013.
Memberships and Affiliations
Chairman of the taskforce on EU-US trade negotiations (TTIP), AmCham Belgium (2013-present)
Honorary associate professor of EU law, University of Copenhagen, Denmark (2013-present)
Member of the Centre for the Law of EU External Relations, Asser Institute, the Netherlands (2010-present)
Associate Fellow, Centre for Global Governance Studies, Leuven University, Belgium (2010-present)
Associate at a law firm in Brussels, Belgium (2013-2016)
Assistant professor of EU Law, University of Copenhagen, Denmark (2010-2013)
Research Fellow in the law Department of the European University Institute, Florence, Italy (2006-2010)
Adviser, Belgian permanent representation of Belgium to the United Nations, New York (2006)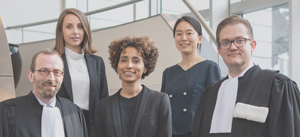 Covington Represents BSA in Landmark Data Protection Case Before Europe's Highest Court
The case has significant ramifications for any organization that relies on the standard contractual clauses ("SCCs") to transfer personal data from the EU to countries around the world.
Read More
Education
European University Institute, Ph.D., 2010
EU Law
Editor-in-Chief, European Journal of Legal Studies
New York University School of Law, LL.M., 2006
International Legal Studies
Fellow of the Belgian American Educational Foundation (BAEF)
Ghent University, M.A., 2005
European law
magna cum laude
Judicial Clerkship
Hon. Daniel Van Den Bossche, Judge of Criminal Instruction, Ghent Court of First Instance, 2004