Arturo A. Valenzuela
Senior Latin America Advisor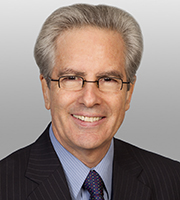 Arturo Valenzuela is senior advisor for Latin America based in Washington, DC. Dr.Valenzuela, a non-lawyer, is a highly regarded scholar, diplomat, and international business consultant. He provides strategic advice, risk assessment and consulting services to U.S. and international clients with investments and operations in Latin America and Latin American clients interested in expanding their operations overseas. His clients have included Fortune 500 firms and leading Latin American multinationals. He is the recipient of the highest diplomatic honors bestowed by the Republics of Brazil and Colombia and Kingdom of Spain.
Prior to his association with Covington, Dr. Valenzuela was Assistant Secretary for Western Hemisphere Affairs in the U.S. Department of State in the first Obama Administration. In that position he was responsible for the formulation, execution and management of US policy towards the countries of the Americas. During President Clinton's second term, he served at the White House as Special Assistant to the President and Senior Director for Inter-American Affairs at the National Security Council. In that capacity, he advised the President and the National Security Advisor on foreign, defense, intelligence, economic, and other policy issues and helped to manage the formulation and implementation of multilateral and bilateral foreign policy initiatives in the Americas. In President Clinton's first term, Dr. Valenzuela was appointed by the White House as Deputy Assistant Secretary for Western Hemisphere Affairs with primary responsibility for the implementation of U.S. foreign policy toward Mexico, including the NAFTA side agreements. He was also responsible for regional issues such as democracy, human rights, environment, and immigration for Latin America and the Caribbean.
A noted scholar, Dr. Valenzuela was professor of Political Science and head of the Council of Latin American Studies at Duke University before moving to Georgetown University as Professor of Government where he founded and headed the Center for Latin American Studies until 2014 when he became Professor Emeritus of Government and Foreign Service. His academic work has focused on the origins and consolidation of democracy, electoral systems, civil-military relations, political parties, regime transitions, constitutional reform, and US Latin American relations. In his scholarly capacity he has served as an advisor on political and constitutional reform in Brazil, Chile, Bolivia, Colombia and Mexico. In his academic and governmental roles, he interacted regularly with Latin American presidents, cabinet level officials, scholars and leaders in the private and non-governmental sector.
Dr. Valenzuela has been an advisor to the Senate Foreign Relations Committee and consultant to the Senate Democratic Policy Committee. Throughout his career he has testified frequently before congressional committees and has served as a keynote speaker or panelist at major foreign policy, business and trade association meetings and conferences throughout the world.