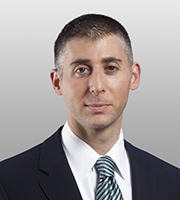 Jonathan Sperling is a trial lawyer with over twenty years of experience handling complex business disputes, including contract disputes, securities and M&A litigation, derivative lawsuits, and disputes over corporate control. His trial experience includes victories in federal court, before regulatory agencies, and in arbitration, and his piercing cross-examination style once led an adversary's CEO to settle the case in the middle of Mr. Sperling's deposition of him rather than allow the examination to continue.
Mr. Sperling also heads the firm's Music Industry practice. He was named to Billboard's 2018 list of Top Music Lawyers, and has represented record companies and publishers in some of the most significant disputes over distribution of content through new media. He also has substantial experience handling governmental and internal investigations, and advising boards on crisis management.
Mr. Sperling has been named a New York Super Lawyer for six consecutive years, and in 2018 was named a Client Service All-Star by BTI Consulting.