Your binder contains too many pages, the maximum is 40.
We are unable to add this page to your binder, please try again later.
This page has been added to your binder.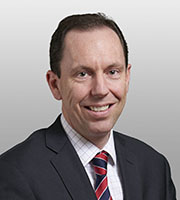 Jay Smith is an associate in the Washington office. He joined the firm after several years as a professor of political science and international affairs, during which he specialized in international trade policy and international dispute settlement. His practice in the International and Litigation groups draws on this academic and policy experience.
Advising global companies on strategies to protect intellectual property rights, including by ensuring that countries comply with obligations under the WTO Agreement on Trade-Related Aspects of Intellectual Property Rights (TRIPS).
Providing strategic and legal advice to information technology and pharmaceutical clients on complex intellectual property and trade policy issues.
Representing the Jordanian government in the ICSID arbitration ATA v. Hashemite Kingdom of Jordan (Case No. ARB/08/02).
Advising companies on compliance with US export control regulations.
Representing a native of Yemen currently detained at Guantanamo Bay, Cuba, in habeas corpus litigation before the United States District Court for the District of Columbia.
Memberships and Affiliations
American Bar Association
Council on Foreign Relations, Term Member (1999-2004)
Graduate Institute of International Studies, Geneva, Switzerland, Visiting Professor (2006)
George Washington University, Assistant Professor of Political Science and International Affairs (1998-2005)
Hong Kong Transition Project, Hong Kong, Henry Luce Scholar (1996-1997)