Our Website Uses Cookies
We and the third parties that provide content, functionality, or business services on our website may use cookies to collect information about your browsing activities in order to provide you with more relevant content and promotional materials, on and off the website, and help us understand your interests and improve the website.
For more information, please contact us or consult our Privacy Notice.
Your binder contains too many pages, the maximum is 40.
We are unable to add this page to your binder, please try again later.
This page has been added to your binder.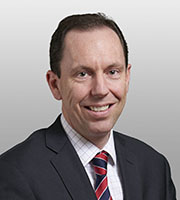 Jay Smith is special counsel in the Washington office. He joined the firm after several years as a professor of political science and international affairs, during which he specialized in international trade policy and international dispute settlement. His practice in the International and Litigation groups draws on this academic and policy experience.
He is currently helping clients develop and implement strategies with regard to the Trump Administration's recent trade actions, including pursuing country exemptions and product exclusions to the recent steel and aluminum tariffs imposed under Section 232, and product exclusions to the proposed Section 301 tariffs.
Represented Bombardier in antidumping and countervailing proceedings before the ITC and the U.S. Department of Commerce involving C Series aircraft imports into the U.S., obtaining a unanimous favorable decision at the ITC.
Represented Korean manufacturer before the ITC in a safeguard investigation under Section 201 of the Trade Act of 1974 in which the petitioner sought to impose a 50 percent tariff on imported washing machines.
Represented Union Pacific Railroad Company in successfully opposing antidumping and countervailing duties on 53-foot intermodal containers from China, and in the petitioner's appeal of the decision to the Court of International Trade.
Represented U.S. sugar producer in an ITC antidumping and countervailing duty investigation, including successful defense of suspension agreements.
Represented an Asian paper manufacturer in ITC investigation of Certain Uncoated Paper from Australia, Brazil, China, Indonesia, and Portugal, Inv. Nos. 701-TA-528-529 & 731-TA-1264-1268.
Advise global companies on strategies to protect intellectual property rights, including by ensuring that countries comply with obligations under the WTO Agreement on Trade-Related Aspects of Intellectual Property Rights (TRIPS).
Provide strategic and legal advice to information technology and pharmaceutical clients on complex intellectual property and trade policy issues.
Represented the Jordanian government in the ICSID arbitration ATA v. Hashemite Kingdom of Jordan (Case No. ARB/08/02).
Representing a native of Yemen currently detained at Guantanamo Bay, Cuba, in habeas corpus litigation before the United States District Court for the District of Columbia.
Memberships and Affiliations
American Bar Association
Council on Foreign Relations, Term Member (1999-2004)
Graduate Institute of International Studies, Geneva, Switzerland, Visiting Professor (2006)
George Washington University, Assistant Professor of Political Science and International Affairs (1998-2005)
Hong Kong Transition Project, Hong Kong, Henry Luce Scholar (1996-1997)