Your binder contains too many pages, the maximum is 40.
We are unable to add this page to your binder, please try again later.
This page has been added to your binder.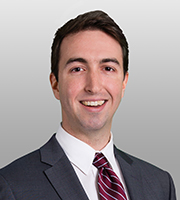 Mr. Sherwood helps clients solve problems arising from government contracts. He advises government contractors on a wide range of matters, such as compliance with procurement regulations, contract formation, and government investigations. Mr. Sherwood also represents clients in bringing and defending bid protests, including challenges to the terms of competitions.
Successfully protested award of multiple civilian IDIQ contracts.
Advised contractor on responding to a solicitation for therapeutics issued by the Department of Health and Human Services.
Counseled life sciences contractor on drafting government subcontracts.
Successfully defended protest challenging award of a Navy task order.
Represented client during agency inquiry regarding organizational conflict of interest, resulting in favorable outcome.
Successfully protested terms of an Interior Department solicitation for facility services contract.
Counseled large contractor during small business qui tam investigation arising from a teaming arrangement.