Karanja K. Rouse
Staff Attorney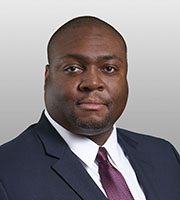 Mr. Rouse specializes in e-discovery for complex litigation and regulatory matters.
He has 17 years of experience managing large-scale discovery processes for antitrust matters, civil litigations, and governmental investigations across a variety of industries.
Mr. Rouse supervises contract attorneys, coordinates with Litigation Support and outside vendors, and maintains a high degree of technical proficiency with multiple review tools in order to provide efficient and cost-effective discovery.