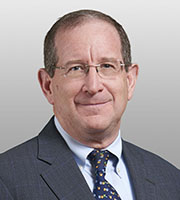 Sam Maruca has practiced exclusively in the area of federal income tax since 1983, focusing in recent years on large-case controversies, including complex transfer pricing disputes. He has represented both U.S. and foreign-based multinational companies in the biopharmaceutical, information technology, internet commerce, communications and media, consulting services, heavy manufacturing, and retail sectors, in matters at the audit level, in IRS Appeals, in mediation, in competent authority, and in the courts.
His expertise includes the preparation of opinion letters and compliance advice relating to cross-border financing transactions and transfer pricing matters; interpretation of tax treaties; treatment of controlled foreign corporations under subpart F; taxation of inbound transactions; and the applicability of penalty regimes. In advising clients, he often collaborates with foreign legal advisers and works regularly with leading transfer pricing economists and industry experts.
Government Experience
From 2011-2014, Mr. Maruca served as the first Director of Transfer Pricing Operations in the Large Business & International Division of the Internal Revenue Service, where he had national responsibility for transfer pricing compliance and double tax cases under US tax treaties. Mr. Maruca also represented the IRS in connection with the Base Erosion and Profit Shifting ("BEPS") initiative of the Organization for Economic Cooperation and Development ("OECD").