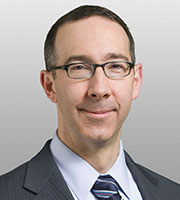 Derek Ludwin advises clients on high-stakes antitrust litigation, criminal cartel and civil government investigations, transactions, licensing, and compliance issues.
Mr. Ludwin has significant experience helping clients successfully navigate difficult, multi-faceted investigations and complex litigations, and has built a record of achieving positive outcomes. He regularly represents the National Football League, as well as leading electronics manufacturers and others in the sports, manufacturing, and transportation industries.
Mr. Ludwin is recommended for his antitrust litigation and cartel defense skills, his focus on client interests, his pragmatic approach to favorably and promptly resolving disputes, and his ability to work effectively with both business and in-house legal teams. A co-chair of the ABA Section of Antitrust Law's Corporate Counseling Committee, Mr. Ludwin is also frequently sought out for guidance when clients are considering significant ventures, licensing arrangements, and other transactions with potential antitrust issues. Clients also rely on him to advise them on compliance program implementation and to provide training to their senior executives and key employees.