Our Website Uses Cookies
We and the third parties that provide content, functionality, or business services on our website may use cookies to collect information about your browsing activities in order to provide you with more relevant content and promotional materials, on and off the website, and help us understand your interests and improve the website.
For more information, please contact us or consult our Privacy Notice.
Your binder contains too many pages, the maximum is 40.
We are unable to add this page to your binder, please try again later.
This page has been added to your binder.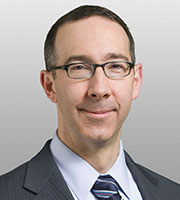 Derek Ludwin advises clients on high-stakes antitrust litigation, criminal cartel and civil government investigations, transactions, licensing, and compliance issues.
Mr. Ludwin has significant experience helping clients successfully navigate difficult, multi-faceted investigations and complex litigations, and has built a record of achieving positive outcomes. He regularly represents the National Football League, as well as leading electronics manufacturers and others in the sports, manufacturing, and transportation industries.
Mr. Ludwin is recommended for his antitrust litigation and cartel defense skills, his focus on client interests, his pragmatic approach to favorably and promptly resolving disputes, and his ability to work effectively with both business and in-house legal teams. A past co-chair of the ABA Section of Antitrust Law's Corporate Counseling Committee, Mr. Ludwin is also frequently sought out for guidance when clients are considering significant ventures, licensing arrangements, and other transactions with potential antitrust issues. Clients also rely on him to advise them on compliance program implementation and to provide training to their senior executives and key employees.
Counsel to the National Football League in multi-district class action antitrust challenges to its television broadcasting arrangements (In re Sunday Ticket Antitrust Litigation).
National counsel to leading electronics companies in high-profile class action "follow-on" antitrust litigations.
Successfully represented major international manufacturer in international price-fixing cartel investigation, with no action taken by DOJ and other national enforcement agencies.
Led successful representation of venture among U.S. media companies in DOJ civil antitrust inquiry, with no enforcement action taken.
Advised on antitrust aspects of digital projection system financing in a transaction that was awarded IDD'S Media Deal of the Year.
Complex Litigation
Defeated class action challenge to NFL ticketing policies (Kazemzadeh v. San Francisco 49ers).
Won summary judgment dismissing a rare set of antitrust claims in a high profile Section 337 dispute between U.S. Steel and the Chinese steel industry.
Won dismissal of a challenge to the U.S. Olympic Committee's athletic regulations (Run Gum v. USOC).
Secured a favorable outcome in a class action antitrust challenge to the NFL's trademark licensing arrangements (aDang v. NFL).
Won dismissal of a class action antitrust complaint alleging conspiracy to restrain market for "likenesses" of former NFL football players (Washington v. National Football League).
Defeated antitrust challenge to the national medical resident matching program on behalf of a group of teaching hospitals and medical schools (Jung v. Administrators of the Tulane Educational Fund).
Criminal Antitrust and Cartel
Represented clients in current high-profile DOJ international cartel investigation.
Successfully represented major international manufacturer in international price-fixing cartel investigation, with no action taken by DOJ and other national enforcement agencies.
Persuaded the DOJ to take no action against airline executive in Air Cargo investigation.
Successfully represented one of the largest providers of telecommunications services in Asia in DOJ criminal antitrust investigation; DOJ closed its grand jury investigation without action.
Civil Investigations
Currently representing client in multi-state attorney general investigation.
Defended major transportation company in DOJ civil antitrust investigation, which was closed without enforcement action against our client.
Closed an antitrust investigation of a sanitation and recycling company by the Connecticut State Attorney General with no enforcement action taken.
Regularly develop successful and cost-effective responses for clients receiving third-party inquiries and subpoenas from federal and state enforcement agencies.
Transactional and Counseling
Advise major media company on transactional matters.
Serve as counsel and business advisor to OCP S.A. of Morocco in connection with ventures, commercial arrangements, and general corporate and governance matters.
Advise international transportation company on key distribution and marketing agreements and initiatives.
Advise international defense company on transactional, commercial, and compliance matters.
Advise multiple pioneer pharmaceutical companies on antitrust aspects of Hatch-Waxman litigations and settlements.
Advise various sports leagues on complex antitrust issues relating to licensing, governance, restructuring, and transactions.
Advise major transportation company on potential transactions and compliance issues.
Mr. Ludwin serves as pro bono outside counsel to the Washington Humane Society in its mission to protect animals and prevent cruelty and neglect.
Memberships and Affiliations
Co-Chair, Corporate Counseling Committee, ABA Section of Antitrust Law
Chapter Editor, Antitrust Law Developments (7th edition) and 2012-15 Supplements
Legislative Assistant to Congresswoman Zoe Lofgren (responsible for various transportation, juvenile justice, and science-related issues).
Recognized by The Am Law Litigation Daily as one of the "Litigators of the Week" (11/18/2016)
Law360, Sports MVP (2016)
GCR Award Winner, Litigation of the Year - Cartel Defence: Counsel to Samsung in Motorola Mobility v. AU Optronics, et al, US (2015)
Legal 500 US, Antitrust Civil Litigation/Class Actions (2015-2017) and Sports (2015-2017)
Best Lawyers in America, Litigation - Antitrust (2016-2019)
Washington DC Super Lawyers, Antitrust Litigation (2013-2019)