Cortlin H. Lannin
Partner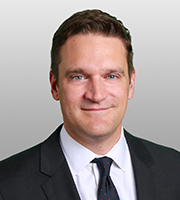 Cortlin Lannin is a litigator who specializes in defending clients in high-stakes complex matters, including class action cases. He focuses primarily on consumer and antitrust cases, including consumer cases implicating deceptive and false advertising practices under California's Section 17200 and other states' unfair competition laws. Mr. Lannin has deep experience with all facets of class action practice, including motions practice, discovery, class certification, trials, and appeals. He has been named a "Rising Star" in Antitrust Litigation by Super Lawyers magazine for seven consecutive years.
Mr. Lannin is a co-chair of Covington's LGBT+ Affinity Group and is deeply involved in the firm's efforts to recruit, mentor, and promote diverse attorneys, including LGBT+ attorneys.
Prior to joining Covington, Mr. Lannin was a national political consultant who focused on polling and focus group research. His clients included members of Congress and candidates for national office, including President of the United States. He leverages this research background in his litigation practice, particularly in defending consumer cases.