Your binder contains too many pages, the maximum is 40.
We are unable to add this page to your binder, please try again later.
This page has been added to your binder.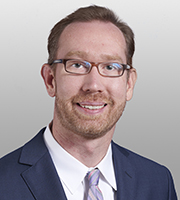 Steve Kiehl is a litigator who represents media and entertainment clients in high-stakes litigation and advises print, broadcast, and digital news organizations on First Amendment and media law matters. Mr. Kiehl has experience representing clients at all stages of litigation, from case inception through trial and appeal, and in internal and federal investigations. He has successfully argued motions in several federal courts, including the U.S. Court of Appeals for the Fourth Circuit.
Represents The American Automobile Association, Inc. ("AAA") in trademark enforcement matters.
Representation of a major media company in contractual indemnification action arising from allegations that the Company misrepresented expenditures for a television asset.
Representation of leading cable network in program carriage hearing before the Federal Communications Commission.
Media counsel to The Marshall Project, a not-for-profit, non-partisan news organization dedicated to covering the United States criminal justice system.
Counsels large multinational corporations under investigation by federal agencies.
Representation of Virginia prison inmate in Eighth Amendment appeal to the U.S. Court of Appeals for the Fourth Circuit, resulting in published opinion vacating lower court ruling, 789 F.3d 126 (4th Cir. 2015).
Represents university student newspaper in First Amendment matters.
The Baltimore Sun, Staff Writer (2001-2009)
The Palm Beach Post, Staff Writer (1999-2001)