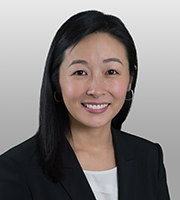 Laura Kim draws upon her longstanding experience at the Federal Trade Commission to advise clients across industries on complex advertising, marketing, and privacy matters. She provides practical compliance advice and represents clients responding to inquiries from federal, state, and self-regulatory bodies. Ms. Kim advises on a wide range of consumer protection issues, including green claims, influencers, native advertising, claim substantiation, Made in USA claims, children's privacy, autorenewal marketing, and other digital advertising matters. She is co-chair of Covington's Advertising and Consumer Protection Practice Group and a member of the firm's Internet of Things Initiative.
Ms. Kim re-joined Covington after a twelve-year tenure at the FTC, where she served as Assistant Director in two divisions of the Bureau of Consumer Protection, as well as Chief of Staff in the Bureau of Consumer Protection and Attorney Advisor to former Chairman William E. Kovacic. She worked on key FTC Rules and Guides such as the Green Guides, Jewelry Guides, and the Telemarketing Sales Rule. She supervised these and other rule making proceedings and oversaw dozens of the Commission's investigations and enforcement actions involving compliance with these rules. Ms. Kim also supervised compliance monitoring for companies under federal court or Commission order.
Ms. Kim also served as Deputy Chief Enforcement Officer at the U.S. Department of Education, where she helped establish a new Enforcement Office within Federal Student Aid. In this role, she managed investigations of higher education institutions and oversaw issuance of fines and adverse actions for institutions in violation of federal student aid regulations. Ms. Kim also supervised the borrower defense to repayment division and the Clery campus safety and security division.