William (Bill) G. Hopping
Special Counsel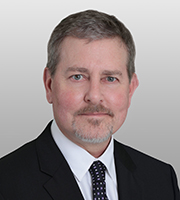 Bill Hopping brings 24 years of broad in-house experience to his practice, focused on the commercial aviation industry and other significant components of the travel and hospitality business, including travel agencies, tour operators, distribution intermediaries (including travel agencies, and travel metasearch sites), hotel management, destination management companies, loyalty programs for all sectors, and industry associations. He advises these clients primarily on corporate and commercial transactions, but also advises on regulatory, labor/employment, litigation management and strategy, and compliance matters, with a special focus on doing business in Latin American and Caribbean jurisdictions.
Previously, Mr. Hopping acted as general counsel to a leisure travel conglomerate, and served as in-house counsel to a major U.S. airline, including overseeing all legal issues for the airline in Latin America and the Caribbean.
Mr. Hopping's experience includes negotiating all types of airport use and lease contracts (including concessions), global distribution system and passenger service system agreements, codeshare arrangements, frequent flyer participation programs, co-branded credit cards, marketing agreements, sales and distribution arrangements, passenger and cargo agreements, hotel and transportation contracts, travel agency contracts, and merchandising contracts, among others.
Mr. Hopping also has significant experience in regulatory matters, including civil aviation authority regulation, bilateral aviation agreement rights, route rights and fares regulation, web site operation and filing requirements in foreign countries, consumer protection legislation, municipal business licenses and taxation, privatized or public airport regulation, environmental regulation and proposed fines, data privacy laws in Latin American and the Caribbean, airport user fees and charges of all kinds, and foreign currency regulations. He has also advised on FCPA and Trading With the Enemy Act compliance.