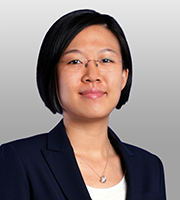 Victoria Ha's practice focuses on the design, implementation and compliance of employee benefits and executive compensation arrangements, such as tax-qualified retirement plans, health and welfare plans, equity compensation, nonqualified deferred compensation plans and employment, retention and severance agreements. Ms. Ha also advises clients on global equity incentive compensation arrangements.
Ms. Ha represents public and private companies in connection with mergers, acquisitions, and other corporate transactions, and advises employee benefit plans regarding investments in private funds.
Ms. Ha has an active pro bono practice, with a focus on immigration and non-profit governance.