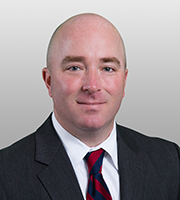 Reid Hooper primarily focuses his practice on advising public companies, investors and regulated entities with respect to ongoing securities regulatory compliance, including preparing SEC filings, as well as compliance with FINRA, national stock exchange, Dodd-Frank, Sarbanes-Oxley, JOBS Act and FAST Act requirements. Mr. Hooper's practice also includes advising boards and investors with respect to corporate governance developments, regarding matters such as shareholder proposals, proxy access, board and committee independence and internal controls. Mr. Hooper also has extensive experience advising companies and investors on a variety of transactional matters, including securities offerings, IPOs, tender offers and mergers and acquisitions.
Mr. Hooper's experience includes approximately six years as an Attorney with the Securities and Exchange Commission in the Division of Corporation Finance, most recently as Senior Counsel in the Disclosure Standards Office.
While at the SEC, he worked on a wide variety of transactional and securities compliance matters, with an emphasis on the telecommunications and media industries. His experience at the SEC included reviewing registration statements relating to IPOs, secondary offerings, business combinations, exchange offers, tender offers, going-private transactions, proxy solicitations relating to proxy contests and annual and quarterly reports.
Mr. Hooper also previously served both as an Examiner and Reviewer on the Shareholder Proposal Task Force in the Office of Chief Counsel where he was responsible for evaluating no-action requests to exclude shareholder proposals under Exchange Act Rule 14a-8.