Patrick Flynn
Special Counsel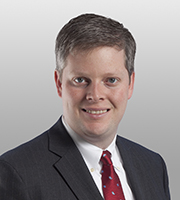 Patrick Flynn is a special counsel in the Intellectual Property Litigation practice group and is based in the firm's Palo Alto office.
Mr. Flynn focuses his practice with a particular emphasis on patent litigation. He has represented leading electronics companies in some of the most important districts for patent cases, including the Northern District of California, the District of Delaware, and the Eastern District of Texas. He has litigated cases involving a broad range of technologies, including mobile phone software, digital signal processors, Ethernet networking, 802.11 networking, and programmable mixed signal integrated circuits.
His experience includes drafting briefs before the Court of Appeals for the Federal Circuit, participation on a trial team, drafting summary judgment briefs, development of claim construction positions and drafting claim construction briefs, development of technical non-infringement and invalidity positions, and preparation of expert reports.