Michel Fernandez
Staff Attorney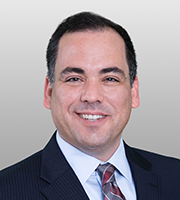 Michel Fernandez is a staff attorney in the firm's Washington, DC office.
Mr. Fernandez focuses his practice on eDiscovery. He uses his Spanish and Portuguese language skills to assist senior attorneys in conducting Foreign Corrupt Practices Act ("FCPA") litigation and corruption-related internal corporate investigations.
Prior to joining Covington, Mr. Fernandez was an associate at a trial and appellate law firm and later a judicial fellow for Justice Esposito at the New York Supreme Court, Matrimonial Part, Queens County.