Matthew S. DelNero
Partner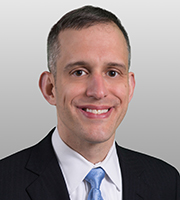 Matt DelNero is co-chair of Covington's Communications and Media Industry Group and co-chair of the firm's Diversity & Inclusion initiative. He rejoined Covington in January 2017 after serving as Chief of the Wireline Competition Bureau at the Federal Communications Commission (FCC).
Mr. DelNero represents companies and investors in the telecommunications, technology and media sectors before the FCC and other state and federal agencies. A significant part of his practice involves structuring and securing regulatory approvals for media and telecommunications transactions—including mergers and acquisitions, financings, joint ventures, and other strategic transactions.
Mr. DelNero also advises clients on the full range of issues impacting telecommunications and media providers today, including:
Spectrum policy and auctions, including for 5G
Universal Service Fund (USF) programs, including the FCC's Rural Digital Opportunities Fund (RDOF)
Equipment authorizations for IoT and other devices
Broadband deployment, funding, and regulation
Video programming distribution and regulation
Foreign investment in broadcasters and telecom providers
Privacy and data protection
As an FCC Bureau Chief, Mr. DelNero led a team of over 170 attorneys, economists, and other professionals in developing and executing policies to promote the deployment and adoption of broadband and other communications services throughout the United States. He also played a leading role in developing rules to govern the privacy and data security practices of telecommunications providers.