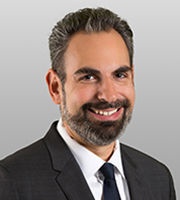 M. Michael Cole counsels and advises large and small employers across multiple industries on the full spectrum of labor and employment law matters, with a particular emphasis on California employment law.
His practice includes advising employers on hiring practices such as compliance with background check requirements, counseling on implementing and drafting restrictive covenant agreements, advising employers on the management of employees, including administering discipline and compliance with various leave and disability accommodation laws and other EEO requirements, and counseling employers on terminating employees, including the implementation of reductions in force and compliance with federal and state WARN laws.
As part of his practice, Mr. Cole has particular expertise with wage and hour matters, including payroll practices, designing commission and bonus plans, expense reimbursement requirements, complying with meal and rest break laws, and reviewing employee exemption classifications and guiding employers through reclassifications.
In addition, Mr. Cole regularly assists employers with drafting various employment related agreements and documents, including employment applications, offer letters, compensation plans, performance and disciplinary related documents, termination documents, and severance agreements. He also has significant experience reviewing and advising on employer policies, including employee handbooks.
Mr. Cole is also a skilled litigator, having handled a wide variety of employment related matters before multiple administrative agencies, in numerous California state and federal courts, and in other jurisdictions across the country. He has experience handling both single and multi-plaintiff matters, including the litigation of complex wage and hour class and collective actions.