Mark A. Clifford
Associate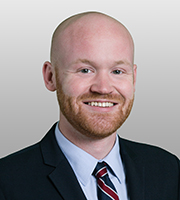 Mark Clifford advises clients on a range of international trade controls matters, including U.S. sanctions, export controls, and antiboycott laws and regulations administered by the U.S. Departments of State, Commerce, and Treasury. He also represents clients in internal investigations and complex and high-stakes civil litigation.
Mr. Clifford has advised clients in a variety of industries, including the defense, energy, financial services, medical device, pharmaceutical, and technology sectors.
Mr. Clifford also maintains an active pro bono practice, with a recent focus on immigration law matters.