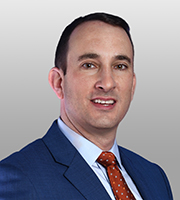 For more than seventeen years, Jason Criss has guided clients through challenging government inquiries and internal investigations. In recent years, he also has played a leading role in high-profile and sensitive investigations into sexual misconduct and #MeToo issues.
Mr. Criss regularly advises journalists on content liability and newsgathering issues, and he has represented a number of leading media organizations in First Amendment and defamation cases. He also advises clients in other industries on questions related to defamation, privacy, and FOIA and other open government laws.
Mr. Criss also has represented a diverse group of clients in litigation matters, including trial-level proceedings and appeals related to his white-collar practice.