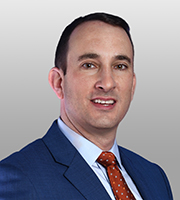 For more than fifteen years, Jason Criss has guided clients through sensitive and complex government inquiries and internal investigations. He also advises media companies, journalists, and clients in a broad range of industries in First Amendment and other media law matters.
Mr. Criss has represented corporations and individuals in investigations conducted by the Department of Justice, SEC, and other regulators. He has conducted investigations into potential violations of a broad range of laws and regulations, including the FCPA, insider trading statutes, and export control laws.
Mr. Criss also has represented a diverse group of clients in litigation matters, including trial-level proceedings and appeals related to his white-collar practice.
Mr. Criss regularly advises journalists on content liability and newsgathering issues, and he has represented a number of leading media organizations in First Amendment and defamation cases. He also advises clients in other industries on questions related to defamation, privacy, and FOIA and other open government laws.