Our Website Uses Cookies
We and the third parties that provide content, functionality, or business services on our website may use cookies to collect information about your browsing activities in order to provide you with more relevant content and promotional materials, on and off the website, and help us understand your interests and improve the website.
For more information, please contact us or consult our Privacy Notice.
Your binder contains too many pages, the maximum is 40.
We are unable to add this page to your binder, please try again later.
This page has been added to your binder.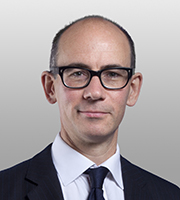 Daniel Cooper advises clients on information technology regulatory issues, particularly data protection, e-commerce and data security matters.
According to the latest edition of Chambers UK (2018), his "level of expertise is second to none, but it's also equally paired with a keen understanding of our business and direction." In 2017, it was noted that "he is very good at calibrating and helping to gauge risk."
Mr. Cooper also regularly assists leading technology companies, including social networking sites, online content and entertainment providers, and e-shopping sites, on their European and global compliance strategies. He also has deep experience with the regulation of mobile and e-health technologies. Mr. Cooper is also known for his ability to guide clients through the issues arising from data breach incidents, and has advised a number of high-profile clients in this area. Mr. Cooper co-authored the data protection standard that governs organized sport.
Mr. Cooper is qualified to practice law in the United States, the United Kingdom, and Ireland. He has also been appointed to the advisory and expert boards of privacy NGOs and agencies, such as Privacy International and the European security agency, ENISA.
Advising Facebook, the online social network, on its compliance with European data protection laws.
Advising Expedia, and its sister company, TripAdvisor, on compliance with data protection and security rules in Europe and Asia.
Advising Wikimedia Foundation, responsible for the Wikipedia publication, with respect to European laws regulating charitable organizations and cross-border transfers of data.
Advising Microsoft on its various online services and data protection compliance.
Advising the World Anti-Doping Agency (WADA) with respect to its compliance with European data privacy laws in connection with its global administration and management of athlete doping procedures.
Advising UK Anti-Doping (UKAD) on UK privacy regulations as applied to athlete drug testing.
Advising Procter & Gamble on its online behavioral advertising practices and related collaborations with ad networks.

Advising Pfizer, GlaxoSmithKline (GSK), Novartis, Abbott, Gilead, Alcon, Genzyme, Johnson & Johnson, MSD and UCB on their compliance with European data protection rules relating to clinical trials, e-health platforms, genetic testing and in other contexts.
Advising CBS Interactive on its online privacy policies and data processing practices in Europe and Asia.
Advising Viacom, the global mass media company, in connection with UK data protection law matters.
Advising Deutsche Bank on various data protection issues in the UK and Germany.
Advising American Express in connection with its fraud detection program and initiatives involving "Big Data".
Assisting UnitedHealth Group (UHG) with cross-border transfers of personal data and compliance with European registration rules.
Advising Privacy International, the privacy-rights NGO, with respect to emerging EU and other privacy and data retention laws

Assisted several manufacturing companies with devising privacy audit tools and practical compliance tools and template documents.

Advised on the national laws relating to employee monitoring and surveillance in several EU Member States.

Assisted a multi-national client on compliance with pan-European notification requirements.

Provided large US-based pharmaceutical company with information on privacy laws in 10 key markets, including countries in Europe, Central, North and South America, and Asia.

Assisted large pharmaceutical company in dealing with privacy issues resulting from the migration of patient data from a clinical study to a web-based platform.

Advised on the processing of sensitive health data (under clinical trials and pharmacompliance), exports to third countries such as the US, communication to third parties such as regulatory authorities and identification of the "controller" of data.

Assisted several clients on the latest privacy developments in the areas of RFID and biometrics.

Assisted several worldwide privacy audits of US-based multinationals, including a detailed safety assessment, and recommendations to address certain issues, drafting of SOPS, notices, checking notifications to data protection authorities, and preparing appropriate privacy policies.
Advising consortium of privacy-rights organizations in connection with the human rights implications of EU laws on data retention and amassing information from electronic communications services providers.
Memberships and Affiliations
European Privacy Association (EPA) Scientific Committee, Member (2015-2017)
DataGuidance Pharma Panel of Experts, Member
European Privacy Association, Member
Computer Law and Security Review, Member of the Professional Board
U.K. Law Society's ad hoc group on data protection, Member
Privacy International, Board of Trustees
CASRO, General Counsel and Privacy Officer's Forum
British Institute of International and Comparative Law, Data Protection Research and Policy Committee, Member
European Privacy Officers Network (EPON), Member
MI5, Advisor on data privacy issues
Chambers UK, Data Protection and Information Law (2009-2020)
Chambers Europe, Data Protection (2015-2018)
Chambers Global, Data Protection (2008-2018)
Legal 500 UK, Data Protection (2012-2016)
Legal 500 UK, Sport (2013-2016)
Legal 500 UK, Media & Entertainment (2013)
Best Lawyers in the United Kingdom, Privacy & Data Protection Law (2014)
Super Lawyers - London, Computer and IT Law (2013)
Who's Who Legal, Data (2018) and Information Technology (2013)
Legal 500 EMEA, EU Regulatory, Privacy and Data Protection - Belgium (2011)
Education
Harvard Law School, J.D., 1995
University of Oxford, M.St., 1992
Princeton University, B.A., 1991
Bar Admissions
Solicitor of the Senior Courts of England and Wales
District of Columbia
Massachusetts
Ireland