Sarah Bethuy
Staff Attorney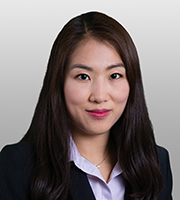 Ms. Bethuy is a senior staff attorney specializing in electronic discovery phase of complex litigation as well as regulatory review in connection to governmental investigations.
Ms. Bethuy's primary practice focuses on managing teams of attorneys, working with other attorneys, Litigation Support Services, and outside vendors through each stage of the discovery process from document collection to production. As part of her practice, Ms. Bethuy provides guidance in protection of attorney-client privileged and work product materials. Prior to joining the firm, she worked in areas of antitrust, securities investigations, product liability, and pharmaceutical litigation.
Ms. Bethuy is fluent in Korean.