Our Website Uses Cookies
We and the third parties that provide content, functionality, or business services on our website may use cookies to collect information about your browsing activities in order to provide you with more relevant content and promotional materials, on and off the website, and help us understand your interests and improve the website.
For more information, please contact us or consult our Privacy Notice.
Your binder contains too many pages, the maximum is 40.
We are unable to add this page to your binder, please try again later.
This page has been added to your binder.
Martin E. Beeler
Of Counsel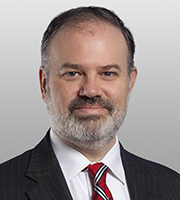 Martin Beeler is resident in our New York office. His practice focuses on bankruptcy, restructuring, and debtor-creditor rights, and includes both transactional and bankruptcy litigation matters. His clients have included debtors, creditors, secured and unsecured lenders, debtor-in-possession lenders, creditors' committees, equity holders, chapter 11 trustees, and indenture trustees on defaulted securities. Mr. Beeler also practices in the areas of mergers & acquisitions and secured finance.
Wilmington Trust Company as indenture trustee for $48 billion of bonds issued by Lehman Brothers Holding Inc. and as co-chair of the official creditors' committee in the Lehman Brothers Chapter 11 case.
Calyon New York Branch as syndicate agent for senior secured and DIP lenders in the chapter 11 case of Southaven Power, LLC, and in connection with other troubled project financings.
Isuzu Motors Company in connection with its North American operations.
Wilmington Trust Company, as indenture trustee, as a member of the official committee of unsecured creditors in the FiberMark chapter 11 case.
US policyholders opposing solvent schemes of arrangement proposed in the UK by insurers BAIC and WFUM pools.
A major retailer, as a vendor endorsee under insurance policies, in contesting the proposed "buy-back" and settlement of the policies by a chapter 11 debtor/primary insured.
A major oil & gas company in connection with the spinoff of its chemicals subsidiary.
Swiss Post/Mail Source AG in its acquisition of Forrest Solutions.
A minority investor in the recapitalization of WRG Media, Inc., and the disposition of related assets.
BNY Capital Partners and The 1818 Mezzanine Fund in the restructuring of Caliber Holdings Corp.
A major sports league in connection with the third-party acquisition of a licensee of the league's intellectual property, and in connection with various team financings.
Representation, through Volunteer Lawyers for the Arts, of an artist in the bankruptcy of a gallery owner.
Advised nonprofit organization committed to the furtherance of Finnish music in the USA regarding governance and exempt-organization matters.
Represented amici curiae in National Abortion Federation v. Alberto Gonzales, a challenge to the Partial Birth Abortion Ban Act of 2003, on appeal in the United States Court of Appeals for the Second Circuit.

New York Super Lawyers, Bankruptcy & Creditor/Debtor Rights (2013)

COVID-19: Legal and Business Toolkit
We are helping clients around the world navigate this evolving, complex situation.
View the Toolkit
Education
Yeshiva University, Benjamin N. Cardozo School of Law, J.D., 2001
cum laude
Order of the Coif
Cardozo Law Review, Editor
University of Texas, B.A., 1994
with highest honors
Phi Beta Kappa