Our Website Uses Cookies
We and the third parties that provide content, functionality, or business services on our website may use cookies to collect information about your browsing activities in order to provide you with more relevant content and promotional materials, on and off the website, and help us understand your interests and improve the website.
For more information, please contact us or consult our Privacy Notice.
Your binder contains too many pages, the maximum is 40.
We are unable to add this page to your binder, please try again later.
This page has been added to your binder.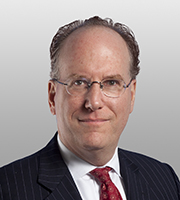 Bruce Bennett represents domestic and global financial institutions and other market participants on transactional and regulatory aspects of the global markets. He is the co-chair of the firm's Financial Services Group. Mr. Bennett's work for investment and commercial banks, asset managers and other institutional investors and trade associations spans capital markets and futures and derivatives markets, as well as regulatory matters involving the SEC, FINRA, the CFTC and banking regulators. Mr. Bennett is a recognized leader in capital markets, futures and derivatives and banking regulation, and has focused extensively in recent years on the foreign exchange markets.
A major financial institution and trade associations for financial institutions and asset managers in connection with the treatment of non-deliverable forward transactions under the Dodd-Frank Act.
A major financial institution in restructuring its trading and markets operations under the Securities Exchange Act.
Major financial institutions in antitrust class actions alleging manipulation of various benchmarks (including LIBOR, FX and ISDAFix) and in various enforcement matters, including relating to trading in U.S. Government Securities.
Major financial institutions in a variety of financings and internal restructurings.
UBS AG in connection with the failure of the auction rate securities market.
InterActiveCorp in the structuring, negotiation and execution of equity derivative transactions to hedge a concurrent exchangeable notes debt issuance.
A coalition of Foreign Exchange Intermediaries in obtaining and implementing CFTC relief under Dodd-Frank provisions relating to derivatives, permitting continuation of their business operations.
A variety of domestic and international banks on compliance with the Volcker Rule and other aspects of the Dodd-Frank Act.
The Board of Directors of the Securities Investor Protection Corporation in connection with the SEC's efforts to compel SIPC to provide coverage to victims of Allan Stanford's ponzi scheme.
The American Bankers' Association in its successful litigation challenging the application of the Volcker Rule to Trust Preferred Collateralized Debt Obligations.
The Bond Market Association (prior to its merger with the Securities Industry Association to create SIFMA) in commenting on and implementing the SEC's Securities Offering Reform in 2005.
A wide range of corporate end-users of derivatives (including pension funds for several Fortune 500 companies) on transactional, documentation and regulatory aspects of their participation in these markets, including the application of MiFID and MiFID II to the international derivatives operations of U.S.-based public companies.
Memberships and Affiliations
The Constitutional Sources Project, National Advisory Board Member
Member, The Atlantic Council
Past Member of the New York City Bar Banking Law Committee, Securities Regulation Committee, and Financial Reporting Committee
Past Chair of the Board of Trustees and Past President, SEC Historical Society
General Electric Capital Corporation, Associate General Counsel - Treasury (1992-1998)
BTI Client Service All-Star (2019)
The Best Lawyers in America, Derivatives and Futures Law (2011-2018); Securities/Capital Markets Law (2011-2018); Securities Regulation (2012-2018)
Legal 500 US, Tax - International (2017); Capital Markets: Equity Offerings (2013-2015); Capital Markets: Debt Offerings (2013-2014) Financial Services: Regulatory (2013, 2016)