Our Website Uses Cookies
We and the third parties that provide content, functionality, or business services on our website may use cookies to collect information about your browsing activities in order to provide you with more relevant content and promotional materials, on and off the website, and help us understand your interests and improve the website.
For more information, please contact us or consult our Privacy Notice.
Your binder contains too many pages, the maximum is 40.
We are unable to add this page to your binder, please try again later.
This page has been added to your binder.
#CovLatinx Spotlight Series: Deborah Garza
October 12, 2018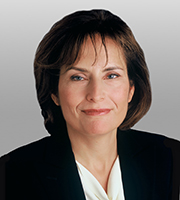 Deborah Garza co-chairs the firm's global Antitrust and Competition Law Practice Group. She is a trusted advisor to firms, from the Fortune 10 to mid- and small-cap companies, on strategic transactions, civil investigations, criminal investigations and litigation and regularly counsels companies on day-to-day compliance.
Ms. Garza also currently chairs the American Bar Association's Section of Antitrust Law. She has served in several leadership positions within the U.S. Justice Department Antitrust Division, including as Acting Assistant Attorney General, and served by Presidential appointment as Chair of the Antitrust Modernization Commission, a bipartisan expert panel created by Congress to make recommendations to Congress and the President on the state of U.S. antitrust law enforcement. Ms. Garza has testified several times before the U.S. Congress and is a frequent speaker in national and international fora.
Ms. Garza embodies the diversity within the Latin American/ Hispanic community. Her father, born in Mexico, was of European and Native American descent and became a U.S. citizen after enlisting in the U.S. Army during the Korean conflict. Her mother was Polish American.
You have played an integral role in Covington's diversity recruiting efforts. How will the firm benefit long-term from a diverse attorney population?
I firmly believe that as lawyers, we benefit from practicing in a diverse, multi-cultural work environment. Diversity broadens our perspectives, enriches our lives and makes us better people. It also makes us better lawyers with stronger capabilities to serve our global client base.