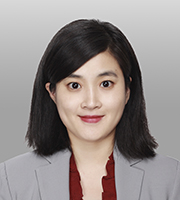 Anna Zhao advises clients on a broad range of regulatory and compliance matters with primary focus in the life sciences industry. Her practice includes providing advice on U.S. and China regulatory matters involving food, drugs, devices, cosmetics, and other regulated products. She regularly advises clients on product development and approval, labeling, promotion, and advertising issues, as well as related legislative advocacy matters.
In addition to her advisory practice, Ms. Zhao also assists clients in complex government enforcement actions and internal investigations on a variety of issues, including corruption, financial fraud, and foreign bribery.
As a native Chinese and fluent English speaker, Ms. Zhao is particularly well-equipped to support the need of clients with operations in China on cross-border issues. She has broad experience helping clients navigate China's trade and investment laws and policies and develop best approaches of entering the Chinese market.