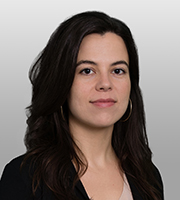 Danielle Young represents clients in anti-corruption advisory matters, cross-border investigations, and commercial litigation.
Her representative experience includes conducting a cross-border internal investigation for a Fortune 500 company, advising clients on anti-corruption compliance for proposed transactions, and assessing possible violations of the Foreign Corrupt Practices Act for disclosure to DOJ and the SEC. Before joining Covington, Ms. Young worked for a boutique advisory firm in London advising multinationals on political risk in emerging markets.
Ms. Young also maintains a robust pro bono practice, focusing on indigent criminal defense and civil rights litigation.
Ms. Young is a member of the Bar of Michigan. District of Columbia bar application pending; supervised by principals of the firm.