Your binder contains too many pages, the maximum is 40.
We are unable to add this page to your binder, please try again later.
This page has been added to your binder.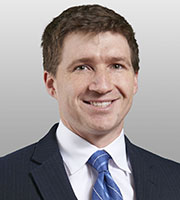 Matthew G. Wood advises companies and financial institutions on a broad range of corporate and securities matters, including mergers and acquisitions, capital markets transactions, corporate governance and securities compliance and disclosure issues.
Recent M&A Transactions
Bank of Georgetown's $305 million sale to United Bankshares, Inc.
Simmons First National Corporation's $243 million acquisition of Community First Bancshares, Inc.; $206 million acquisition of Liberty Bancshares, Inc.; and $66 million acquisition of Delta Trust & Bank Corporation.
WSFS Financial Corporation in its $92 million acquisition of Nasdaq-listed Alliance Bancorp, Inc. of Pennsylvania.
Recent Capital Markets Transactions
Bank holding company's $100 million public subordinated debt offering.
Bank holding company's $28 million follow-on public offering of common stock.
National Commerce Corporation's $38.1 million initial public offering of common stock.
Avenue Financial Holdings, Inc.'s $31.6 million initial public offering of common stock and $20 million private placement of subordinated debt.
Placement agent counsel on a number of community bank subordinated debt offerings with an aggregate deal value in excess of $100 million.
Founder and CEO of We Are One 365, Inc., a 501(c)(3) entity that raised awareness and financial support for military families in need.
Advised several Washington, DC nonprofit on the D.C. Nonprofit Act, corporate governance issues, and 1023 applications.