Our Website Uses Cookies
We and the third parties that provide content, functionality, or business services on our website may use cookies to collect information about your browsing activities in order to provide you with more relevant content and promotional materials, on and off the website, and help us understand your interests and improve the website.
For more information, please contact us or consult our Privacy Notice.
Your binder contains too many pages, the maximum is 40.
We are unable to add this page to your binder, please try again later.
This page has been added to your binder.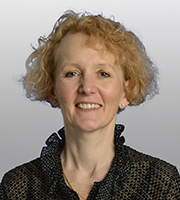 Elaine Whiteford draws on her extensive experience to advise clients on all aspects of contentious competition law. She has particular expertise in regulatory and cartel investigations, abuse of dominance cases, as well as follow-on and stand alone damages litigation and multi-jurisdictional commercial litigation involving competition law issues.
Ms. Whiteford has represented clients facing investigations by the European Commission and other European competition and sectoral regulators. She has also challenged regulatory decisions before the Competition Appeal Tribunal and the General Court of the European Union. She has successfully brought judicial reviews of legislation implementing EU directives in a number of EU jurisdictions.
Elaine Whiteford has also been involved in many of the most significant competition damages cases brought in England, before the High Court, the Competition Appeal Tribunal and the Court of Appeal.
Previously Ms. Whiteford taught EU law and UK Constitutional law at Universities in the UK and the Netherlands, and she regularly produces thought leadership pieces on key topics within the field of competition litigation.
Representing defendants in antitrust damages litigation relating to the power cables cartel, including ground-breaking contribution claims against co-cartelists.
Representing a defendant in antitrust damages litigation in England, the Netherlands, and Germany relating to the air cargo cartel, in proceedings that raise novel questions as to the scope of claims that may validly be brought.
Representing a defendant in multiple antitrust damages proceedings relating to the vitamins cartels, the first such antitrust damages claims to have been brought in England.
Representing a defendant in an abuse of dominance trial, only the second such matter to go to a fully contested trial in England.
Representing the defendant to the first abuse of dominance damages claim to go to trial in the Competition Appeal Tribunal in respect of which the Claimant recovered nothing.
Acting for claimants bringing antitrust damages claims in respect of the methionine cartel.
Acting for a bank in relation to antitrust investigations by the European Commission.
Acting for animal feed manufacturers in a successful challenge before the Court of Justice of the European Union to animal feed legislation.
Chambers UK, Competition Law: Litigation (2017-2019)
Euromoney Legal Media Group, shortlisted for Europe Women in Business Law Awards for Competition and Antitrust (2018)