Our Website Uses Cookies
We and the third parties that provide content, functionality, or business services on our website may use cookies to collect information about your browsing activities in order to provide you with more relevant content and promotional materials, on and off the website, and help us understand your interests and improve the website.
For more information, please contact us or consult our Privacy Notice.
Your binder contains too many pages, the maximum is 40.
We are unable to add this page to your binder, please try again later.
This page has been added to your binder.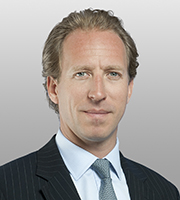 Sebastian Vos is co-chair of the firm's public policy practice, and heads up its European division. He has extensive experience in the European Union and advises clients as they navigate and manage today's global regulatory and policy challenges.
Mr. Vos provides clients with strategic public policy, regulatory, and communications advice on a range of competition, trade, transactional and sectoral issues. Mr. Vos has particular expertise in advising companies in the technology, financial services, energy and transport sectors.
Mr. Vos was formerly a partner at a leading global public affairs consultancy. Prior to this, he was head of the competition practice at a strategic communications agency. He worked as an attorney at a magic circle firm, specialising in Antitrust, Competition and Trade law, as well as being a member of the Public Policy practice. He has also worked at the European Commission, and was part of its Delegation to the United States in 2000.
Mr. Vos has written articles on legal and political developments in various publications, including Europe's World, Bloomberg Business Law Review and European Competition Law Review. He has also been a commentator on broadcast media including CNBC and Bloomberg TV.
Missing Children Europe - European Federation for Missing and Exploited Children. It represents 23 Non Governmental Organisations (NGOs) active in 16 Member States of the European Union. Each of these organisations is active in cases of missing and/or exploited children at grass-roots level, including prevention and support for victims.
Mr. Vos is also a member of the firm's Public Service Committee.
Partner, Fipra
Attorney, Antitrust, Competition and Trade practice, at a magic circle law firm
European Commission
Member, Investment Management Division, a leading global investment bank
Legal 500 EMEA, EU Regulatory - Food (2016-2017) and EU Regulatory - Information Technology (2017)
Chambers Europe, Regulatory: Government & Public Affairs (2017-2018) and TMT (2015-2018)