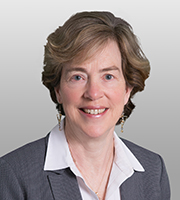 Patty Truitt specializes in analyzing policyholders' insurance programs. She creates coverage charts, including electronic charts, policy language notebooks, and London participation analyses.

In litigation, she prepares policies for production and creates policy stipulations.

Ms. Truitt prepares scheme claim filings to help secure recoveries from insolvent insurers and insurers participating in UK solvent schemes of arrangement.

She also develops allocation scenarios for settlement and litigation.