Our Website Uses Cookies
We and the third parties that provide content, functionality, or business services on our website may use cookies to collect information about your browsing activities in order to provide you with more relevant content and promotional materials, on and off the website, and help us understand your interests and improve the website.
For more information, please contact us or consult our Privacy Notice.
Your binder contains too many pages, the maximum is 40.
We are unable to add this page to your binder, please try again later.
This page has been added to your binder.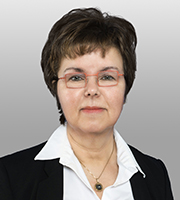 Described as "a league ahead" in Legal 500, Henriette (Jetty) Tielemans advises global companies on data protection and cyber security.
Ms. Tielemans focuses on international data transfers, binding corporate rules, big data, cloud computing, e-discovery, consumer privacy, behavioural advertising, and mobile privacy issues.
Ms. Tielemans serves on the board of directors of the International Association of Privacy Professionals and on a European Commission-designated five-member expert group discussing revising the 1995 Data Protection Framework Directive.
Representing Facebook before the Brussels Court in on-going privacy litigation.
Obtained approval of binding corporate rules for several U.S.-based multinationals, including processor rules and client tailored transition measures.
Assisted an Asia based multinational with complex global privacy compliance issues.
Day-to-day privacy advice to several companies in the oil, technology and consumer product sectors.
Counsel to Microsoft on the European data protection aspects of its acquisition of Skype.
Assisted global cloud provider with data security requirements in the public sector.
Assisted several Fortune 100 companies with technology related privacy issues (geo-location, cookies, BYOD and others).
Handicap International Belgium, Brussels based 1997 Nobel Peace Prize Winner: various professional advice.
The Arch, an international living community for mentally handicapped: occasional legal advice.
Memberships and Affiliations
Harvard Club of Belgium
European Harvard Law School Association
The Universitaire Instelling Antwerpen, Assistant Professor (1976-1977 and 1979-1980)

Trainee in international law firm in Hamburg, Germany (1980)

The Universite Nationale du Rwanda, Professor of Comparative Law (1980)
Euromoney Legal Media Group, shortlisted for Europe Women in Business Law Awards for Privacy and Data Protection (2018) and TMT (2014)
Chambers Global, Data Protection (2008-2017)
Chambers Europe, Data Protection (2015-2018)
Legal 500 EMEA

EU Regulatory, Privacy & Data Protection (2010-2017)
EU Regulatory, Information Technology (2016)
IT and Telecoms (2016)
Competition - Belgium (2010)

IAM Patent 1000 - The World's Leading Patent Practitioners (2012-2015)
BTI Client All Stars (2013)
Elected to Board of International Association of Privacy Professionals (IAPP)