Our Website Uses Cookies
We and the third parties that provide content, functionality, or business services on our website may use cookies to collect information about your browsing activities in order to provide you with more relevant content and promotional materials, on and off the website, and help us understand your interests and improve the website.
For more information, please contact us or consult our Privacy Notice.
Your binder contains too many pages, the maximum is 40.
We are unable to add this page to your binder, please try again later.
This page has been added to your binder.
Witney Schneidman
Senior International Advisor for Africa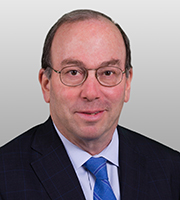 Witney Schneidman has nearly 40 years of experience working across Sub-Saharan Africa.
Drawing on his experience in the State Department, the World Bank, think tanks and his own consulting practice, Dr. Schneidman, a non-lawyer, has advised energy, technology, consumer and health companies, among others, on projects in more than 30 African countries. He has also served as Deputy Assistant Secretary of State for African affairs, and on the Africa advisory committees in the Office of the U.S. Trade Representative and at the U.S. Export-Import Bank.
Dr. Schneidman provides strategic advice on the varied political, economic, social and regulatory issues that are critical to companies' success in Africa. This includes issues related to Corporate Social Responsibility, compliance, market entry and risk mitigation. He played a leading role in the passage and recent reauthorization of the African Growth and Opportunity Act and was a delegate to the Global Entrepreneurship Summit co-hosted by President Obama during his visit to Kenya.
Dr. Schneidman chairs Covington's Africa Practice Group and is a senior member of the firm's Public Policy Practice Group, the International Strategy Group and the International Trade and Finance Group.
Dr. Schneidman has written extensively on African economic and political issues and aired his views on CBS News, CNN, National Public Radio, the BBC and the South Africa Broadcasting Corporation, among other media outlets. He is also a Non-Resident Fellow at the Africa Growth Initiative at the Brookings Institution.
Memberships and Affiliations
Trade Advisory Committee on Africa, Office of the U.S. Trade Representative
Sub-Saharan Africa Advisory Committee, U.S. Export-Import Bank
Council on Foreign Relations
Africa Program Advisory Board, Woodrow Wilson Center
Member, Corporate Council on Africa
The Bretton Woods Committee
Deputy Assistant Secretary of State for African Affairs (1997-2001)
President, Schneidman & Associates International (2001-2012)
Non-Resident Fellow, Africa Growth Initiative, Brookings Institution (2011-present)
Co-Chair of Africa Experts Group, Obama Campaign for the Presidency and Member of the Presidential Transition Team
Special Adviser to the Vice President for Africa, World Bank
Center for Strategic and International Studies, Senior Adviser, Africa Program
Practices
Education
University of Southern California, School of International Relations, Ph.D., 1987
University of Dar es Salaam, M.A., 1977
Temple University, B.A., 1975