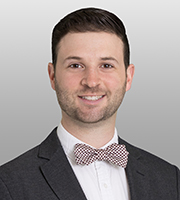 Thomas Parisi is an associate in the firm's Washington, DC office. He focuses on telecommunications issues as part of the Communications and Media Practice Group.
Prior to joining the firm, he served as a Legal Advisor in the Wireline Competition Bureau at the Federal Communications Commission.
Mr. Parisi is a member of the Bar of Maryland. District of Columbia bar application pending; supervised by principals of the firm.