Our Website Uses Cookies
We and the third parties that provide content, functionality, or business services on our website may use cookies to collect information about your browsing activities in order to provide you with more relevant content and promotional materials, on and off the website, and help us understand your interests and improve the website.
For more information, please contact us or consult our Privacy Notice.
Your binder contains too many pages, the maximum is 40.
We are unable to add this page to your binder, please try again later.
This page has been added to your binder.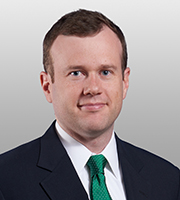 Phil Peisch helps health plans, providers, state agencies, investors, and other clients navigate complex issues and disputes arising out of government-sponsored health care programs. He has particular expertise regarding Medicaid, Medicare, the Children Health Insurance Program (CHIP), and the Affordable Care Act's regulation of private insurance (ACA). He also counsels technology companies and users on digital health issues, including with respect to the application of Medicaid and Medicare regulations to new technology, state regulation of telemedicine, and the certification and use of Electronic Health Records.
Mr. Peisch is the vice-chair of the firm's Health Care Industry Group.
Mr. Peisch represents clients in investigations and litigation stemming from the operation of federal health care programs, including before the HHS OIG, the HHS Departmental Appeals Board, the U.S. Department of Justice, and federal courts.
Represented health insurers in litigation with the federal government over the ACA's risk corridors and risk adjustment programs.
Advised on and helped successfully negotiate a Section 1115 demonstration to expand a State's Medicaid program to cover the Affordable Care Act's new low-income adult group.
Counseled health insurers on compliance with the market reforms in Title I of the Affordable Care Act.
Successfully represented a state agency challenging a Medicaid disallowance related to the collection of alleged overpayments before the HHS Departmental Appeals Board.
Advised technology developer on compliance with Electronic Health Records certification requirements.
Represented a state agency responding to audits of home- and community-based services programs conducted by the HHS OIG.
Advised a state agency seeking an extension of a Section 1115 demonstration project to provide Medicaid coverage to an otherwise uncovered population.
Drafted comments for several state agencies on Medicaid Alternative Benefit Plan regulations proposed by CMS.
Defended a state agency in an Olmstead class action challenging the State's Medicaid home- and community-based services program.
Successfully defended a state agency in an appeal before the Second Circuit arising out of a challenge to the State's Medicaid payment rates.
Memberships and Affiliations
American Health Lawyers Association
Former Commissioner, DC Advisory Neighborhood Commission (2013-2014)
Former Co-Head Agent, Class of 2004, Dartmouth College Fund (2009-2014)
Deputy Press Secretary, Office of Senator James M. Jeffords, I-Vt. (2005-2006)