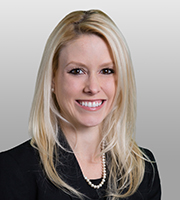 Jadzia Pierce advises clients on a broad range of privacy, cybersecurity, and consumer protection issues, including privacy and cybersecurity compliance obligations, cybersecurity incident preparedness and response, and defending against regulatory inquiries and class-action litigations.
Ms. Pierce specializes in advising various technology, internet, and media clients on compliance with current federal, state, and international privacy laws and regulations, while counseling those clients on how to navigate the rapidly evolving legal landscape. Her diverse practice includes advising on the design of new products and services to ensure legal compliance while maximizing utility, drafting and negotiating privacy terms in agreements with vendors and other third parties, and assisting clients in responding to privacy audits and regulatory investigations.
As part of her cybersecurity practice, Ms. Pierce advises multinational companies on cybersecurity incident response as well as pre-incident compliance and preparation. She also assists clients in conducting and responding to cybersecurity due diligence requests in complex corporate transactions, negotiating terms in forensic vendor engagement agreements, and assessing the adequacy of clients' information security policies and procedures.
Ms. Pierce's advertising and consumer protection practice centers on representing clients before the Federal Trade Commission and state Attorneys General. She also provides compliance advice with respect to various federal and state consumer protection statutes.
Before joining the firm, Ms. Pierce was the Privacy, Surveillance, and Security Fellow at the Center for Democracy & Technology.