Cindy Owens
Special Counsel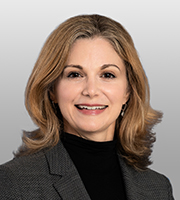 Cindy Owens advises clients from various industry sectors on customs compliance, supply chain structuring, and international trade matters.

Ms. Owens has expertise with customs classification, valuation, country of origin, duty deferral programs, duty preference programs, and free trade agreements. She regularly represents clients before U.S. Customs and Border Protection (CBP) and other government agencies. She joined the firm after working as an associate for another international law firm in Washington, DC and in the Singapore office where she worked with clients throughout Asia Pacific. While in Singapore, Ms. Owens focused on the laws and regulations governing cross-border movement of products, technology, and services including customs, export controls, and free trade agreements.
Prior to her work in Asia, Ms. Owens worked as an attorney for CBP for approximately 10 years. During her time with CBP she handled a variety of customs and import compliance matters that included drafting ruling decisions, deciding penalty petitions, and handling general entry procedures and duty refunds matters. She also trained CBP agents, officers, and specialists throughout the United States on a variety of customs topics. During her time at CBP, Ms. Owens was detailed to the U.S. Attorney's Office for the District of Columbia.