Nicolle Nogueras
Staff Attorney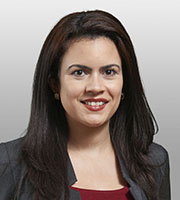 Nicolle Nogueras is a senior staff attorney specializing in discovery for litigation and regulatory matters. She joined Covington in 2006.
Ms. Nogueras focuses her practice on e-discovery, working with other attorneys, Litigation Support, and outside vendors in order to provide efficient and cost-effective discovery.
She regularly supervises teams of contract attorneys, and works extensively with Covington's internal review platforms as well as numerous e-discovery vendors' review and analytical tools. She uses her language skills to manage cases requiring foreign language expertise, as well as translations and interpretation.