Our Website Uses Cookies
We and the third parties that provide content, functionality, or business services on our website may use cookies to collect information about your browsing activities in order to provide you with more relevant content and promotional materials, on and off the website, and help us understand your interests and improve the website.
For more information, please contact us or consult our Privacy Notice.
Your binder contains too many pages, the maximum is 40.
We are unable to add this page to your binder, please try again later.
This page has been added to your binder.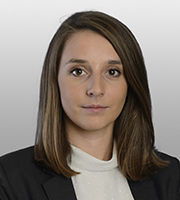 Gemma Nash is an associate in the technology and media practice group, having joined the firm as a trainee solicitor in 2016.
Ms. Nash advises emerging and leading companies on data protection and intellectual property issues, including cybersecurity, copyright, trademarks, and e-commerce. She has experience advising companies in the technology, pharmaceutical, and media sectors. Her practice encompasses regulatory compliance and advisory work. Ms. Nash regularly provides strategic advice to global companies on complying with data protection laws in Europe and the UK.
Advising various leading companies in both the technology and life sciences industries on privacy, data protection and cybersecurity matters, often on a multi-territory basis.
Tracking and advising on law reforms, including in relation to the proposed EU General Data Protection Regulation, consumer rights legislation, the European Commission's Digital Single Market Strategy proposals, emerging technologies such as AI and Blockchain, and other technology-related legal and policy initiatives.
Working with clients to respond to investigations by national privacy, competition, and consumer protection regulators.
Advising a number of UK charities, on issues of data protection and marketing, including ensuring compliance with the General Data Protection Regulation.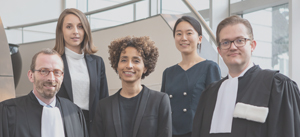 Covington Represents BSA in Landmark Data Protection Case Before Europe's Highest Court
The case has significant ramifications for any organization that relies on the standard contractual clauses ("SCCs") to transfer personal data from the EU to countries around the world.
Read More