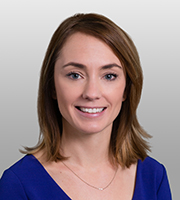 Starling Marshall is a trial lawyer who represents a wide range of clients in commercial litigation, tax controversies, and compliance matters. She also regularly advises clients on privilege and proprietary protections. She previously served as a Trial Attorney in the U.S. Department of Justice's Tax Division, Court of Federal Claims Section, where she conducted all aspects of litigation, including fact and expert discovery, depositions, oral argument, briefing, settlement, and trial. She served on the Tax Division's task force on employment tax enforcement.
Ms. Marshall's previous experience includes handling litigation to determine employment status of workers throughout the entertainment industry, a proceeding against a large power company regarding nuclear decommissioning liabilities, 1603 grant litigation, cases to recover trust fund penalties against responsible officers, cases of first impression including: a case to determine the effect of a TEFRA judgment on penalties against partners, a case regarding the proper treatment of earn-out rights, and large loss insurance coverage litigation.
As a detailee to the Office of Legal Policy, she assisted the administration in nominating candidates for the federal judiciary.