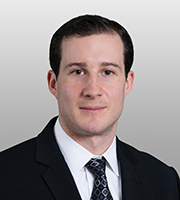 Seth Mohney is a litigator who represents clients in high-stakes actions. Mr. Mohney has experience litigating class actions, antitrust matters, and Hatch-Waxman cases. He has worked with clients in the sports, financial, and pharmaceutical industries.
Mr. Mohney also maintains an active pro bono practice. He has represented clients in federal habeas corpus proceedings and state court criminal matters.
In addition to his experience at the firm, Mr. Mohney has clerked for Judge A. Joe Fish of the Northern District of Texas and Chief Judge Sidney R. Thomas of the Ninth Circuit Court of Appeals.