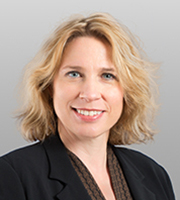 Ms. Martin leads Covington's West Coast Cybersecurity practice and serves as co-leader of the firm's IoT (Internet of Things) Initiative. She focuses on a range of cybersecurity projects for clients, from advising on cybersecurity program compliance on an industry-by-industry basis, to managing significant security incidents and providing cross-disciplinary incident response planning, to drafting commercial contract terms and requirements for purchasers and vendors as part of managing cybersecurity risk, and more frequently conducting cybersecurity due diligence in M&A transactions.
Ms. Martin's holistic, company-wide incident response planning and risk management counseling are informed by over 18 years of handling significant cyber incidents from a variety of legal and technical perspectives. She has significant experience managing the response and investigation into sophisticated cybersecurity attacks impacting systems and information, including those attributable to nation-states, insider thefts of intellectual property, and data breaches of all sizes and significance. She works directly with personnel at all levels of an impacted organization and across disciplines, including directly with IT security personnel, to ensure coordinated and protected response investigations. As a former federal prosecutor, including litigating a high-profile Economic Espionage Act case, she is also frequently involved in coordinating with law enforcement and government agencies in a range of cybersecurity matters.

Ms. Martin counsels clients on complying with cybersecurity regulatory expectations and best practices across industries, including for many large critical infrastructure companies in the energy, healthcare, financial, transportation, and communications sectors. Ms. Martin leverages her technical and legal experiences in-house, with her experience as an advisor to many different organizations to provide practical, implementable advice on risk management. She is often asked to facilitate between legal counsel and IT personnel to manage cybersecurity risk, and ensure that security controls and company practices are compliant with industry standards. She also works across industries to counsel clients on evolving legal requirements, including drafting comments on pending regulation, counseling on information sharing and threat intelligence programs, and providing guidance with respect to emerging technologies, with particular experience counseling clients on secure development, legal risks, and obligations relating to the manufacture of connected devices (i.e., IoT).

Ms. Martin's early work as a federal and local cybercrime prosecutor and policymaker within the DOJ's Computer Crime & Intellectual Property Section provides her with historical insight into the evolving threat landscape and the consequent law enforcement and regulatory responses. In addition, prior to joining the firm, Ms. Martin served as director of cyber incident response and operations and lead in-house internal investigations counsel at Symantec and a managing director of Stroz Friedberg, a global forensic consulting firm.