Our Website Uses Cookies
We and the third parties that provide content, functionality, or business services on our website may use cookies to collect information about your browsing activities in order to provide you with more relevant content and promotional materials, on and off the website, and help us understand your interests and improve the website.
For more information, please contact us or consult our Privacy Notice.
Your binder contains too many pages, the maximum is 40.
We are unable to add this page to your binder, please try again later.
This page has been added to your binder.
Francis Maude
Senior Advisor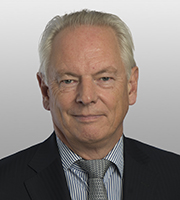 With a political career spanning almost 40 years, Lord Francis Maude has held a number of high profile government positions, including as shadow Chancellor of the Exchequer, shadow Foreign Secretary, and Conservative Party Chairman. He was Minister for Europe under Margaret Thatcher, and a signatory to the Maastricht treaty. More recently, he was Minister for the Cabinet Office and Paymaster-General, and then Minister for Trade and Investment. Lord Maude was elevated to the House of Lords in May 2015.
As part of Covington's Public Policy group and Covington's Brexit Taskforce, Lord Maude, a non-lawyer, forms part of a key panel of senior advisors guiding clients through the evolving post-Brexit vote landscape.
Lord Maude practiced as a lawyer at the criminal Bar; and was subsequently Managing Director at Morgan Stanley. Since leaving the UK Government in 2016 he has advised other governments on efficiency, public sector reform, digitisation and open government. He draws on all this experience to advise Covington's clients on UK and European business and trade issues.
Education
College of Law, Inner Temple, 1977
Law Scholar
Forster Boulton Prize
Corpus Christi College, Cambridge University, M.A., 1976
Hons
Avory Scholar
Hulse Prize