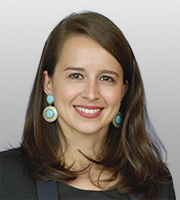 Delphine Marchal is a French lawyer and a member of the life sciences team in Brussels. Mrs. Marchal assists pharmaceutical and medical devices companies on regulatory, legal, and procedural matters. Her practice focuses on European and French drug law, with a particular emphasis on issues surrounding the regulation of drugs and medical devices both at the European Union and French level.
Mrs. Marchal also has experience in other life sciences-related matters including medical malpractice, product liability, and contractual and insurance law.
She specializes in regulatory advice and dispute resolution principally on behalf of life sciences and healthcare companies. Mrs. Marchal has been involved in representing numerous companies in litigation before French courts.