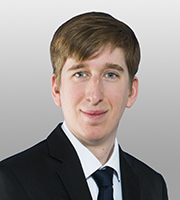 Wesley Lepla advises on all aspects of Belgian and European competition law, including merger control, cartels, anticompetitive agreements, abuse of a dominant position, and state aid law.
He has worked on a range of merger control cases before the European Commission and numerous national authorities and has gained extensive experience in coordinating multijurisdictional merger control notifications and proceedings. Mr. Lepla has represented clients in antitrust proceedings and regularly counsels on state aid, vertical agreements, and the licensing of intellectual property rights.
Mr. Lepla is also a research and teaching assistant at the law faculty of the Free University of Brussels (VUB).