Bruce Qun Li
Staff Attorney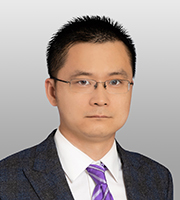 Bruce Li is a staff attorney in the Washington office, specializing in discovery for litigation and regulatory matters. He joined Covington in 2019.
Mr. Li focuses his practice on complex litigation, e-discovery, and government investigations. He works extensively with Covington's internal review platforms as well as numerous e-discovery vendors' review and analytical tools.
Mr. Li is fluent in Mandarin and has extensive experience with China-related investigations.