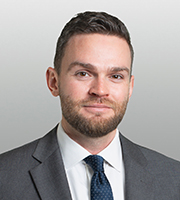 Ted Karch advises clients in a range of industries on the legal and reputational risks inherent in today's data-driven world. His practice involves advising on US federal and state data privacy and cybersecurity laws as well as international privacy rules, including the EU General Data Protection Regulation (GDPR) and China's Cybersecurity Law.
Mr. Karch helps clients navigate issues that arise in developing and launching innovative products. He has advised clients on practical solutions for approaching issues implicated by laws involving biometric data, online behavioral advertising, geolocation information, genetic privacy, children's privacy, student privacy, and unfair and deceptive practices. This advice often spans multiple jurisdictions, including the US, the EU, and China, among others.
In addition, Mr. Karch advises clients in managing their intellectual property portfolio, especially copyright and trademark assets.