William J. Jarboe
Senior Paralegal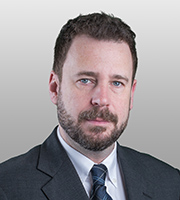 William Jarboe is familiar with a broad variety of litigation areas with a focus on discovery, depositions, hearings, and trials.
He has worked on cases involving pharmaceutical patents, commercial litigation, the subprime mortgage crisis and other finance related issues, professional sports and entertainment, creditor's rights, bankruptcy, and maritime law involving the largest marine oil spill in U.S. history.
Mr. Jarboe has experience in Federal District and Bankruptcy courts including MDLs, ITC, PTAB, mediations, arbitrations, and various state courts.